Former Benton County Prosecutor
Over 1500 DUIIs Handled
33 Years of Experience
Free Initial Consultation
Criminal Defense
I've practiced criminal law in Corvallis for 23 years. I started as a Benton County Deputy District Attorney for the first 7 years. I've practiced criminal defense in this valley for the past 16 years. I've been both a prosecutor and a defender on almost every crime in the books. I've practiced criminal law from both sides of the aisle.  I now limit my practice to criminal defense.
I don't represent criminals. I represent regular people who are accused of crime. I represent good people, most who have never before been arrested. You likely have a clean record, and you want to keep it that way. That's my specialty. Records of arrest or conviction always negatively impact careers. Many times, criminal charges can be controlled and managed. There are often ways to avoid conviction and keep a clean record. There are also ways to expunge an arrest or conviction to regain a clean record. 
My job is to fix your criminal problem. My job is to give you an inside look at how our local criminal justice system works. My job is to advise you how to negotiate, settle, or try your case. Our first meeting is free. At our first meeting, I'll explain the big picture, so you understand what you're up against. You'll understand your options, odds, and the likely outcome. In most cases, I'll quote you an upfront fixed fee for the entire project. You'll learn, in simple terms, how I will resolve the criminal charges.
"A lawyer's time and advice are his stock in trade."

– Abraham Lincoln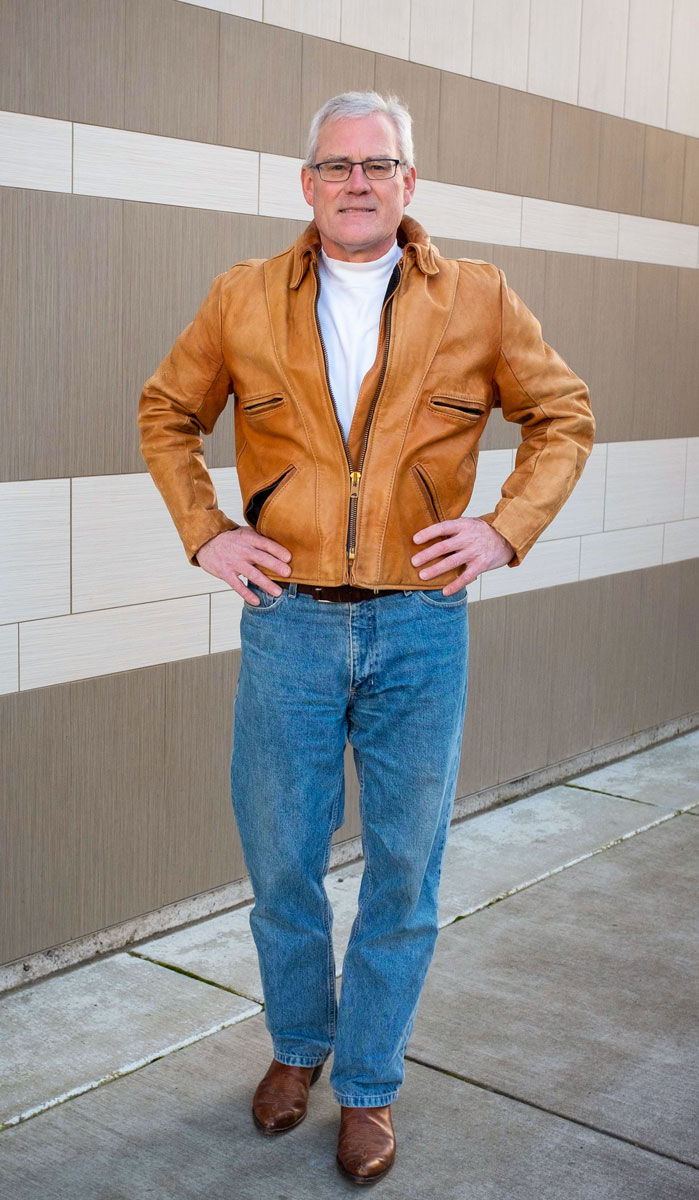 DUII Defense
I started practicing in 1988. Back then, police stopped people for drunk driving and asked how far they were from home or let a friend drive them home. Not today. Today, you are arrested. DUII is a common crime. Regular people are arrested for DUII every day. DUII is also a serious crime. It comes with booking and court appearances. It involves a potential DMV and court license suspension. It often comes with related traffic crimes. It also brings a host of unintended negative collateral consequences, including your ability to drive to work. The key is to understand the process and prepare to deal with it immediately. My job is to explain what you're up against and then guide you through the process.
As a Benton County Deputy DA, I prosecuted DUII for 7 years. I was the District Attorney DUII "point-man" prosecuting almost all DUIIs in Benton County for 2 years. I've defended DUII as a specialty for the past 16 years. I've tried DUIIs in Benton, Linn, Lincoln, and Marion counties for the past 23 years. I've prosecuted and defended well over 1500 cases over the past 23 years.  
Our first meeting is free. I'll explain "DUII 101" to you at our first meeting. We'll talk about your options and odds in simple language. I'll tell you when to seek diversion and whether to settle or try your case. In most cases, I will do this for one fixed fee.
DMV License Suspension
In a DUII arrest, the officer usually confiscates your driver license. You get a legal-sized yellow piece of paper that's good for the next 30 days. If you don't request a DMV hearing in writing within 10 days of arrest, your license will automatically be suspended for 90 days to one year. The length of suspension is based on your record, class of license, and DMV rules.
Related Traffic Crimes
DUII often comes with related traffic crimes including reckless driving, reckless endangering, hit and run, criminal mischief, and attempt to elude. Related traffic crimes are misdemeanors or felonies, depending on the facts and the amount of any damage. Related traffic crime convictions all carry further license suspensions. They all carry potential lifetime criminal non-expungeability. DUII related traffic crimes should be negotiated as part of a package deal. Our goal is a global settlement that avoids license suspension by dismissing, reducing, or relabeling. Our goal is to avoid a lifetime criminal record.
"Drunk driving started with the Model T and accelerated with the Model A."

– Henry Ford
Back to Top

Out-of-State Clients
People visit Corvallis because of Oregon State University, the Oregon Coast, and the host of business and recreational opportunities we offer. Some visitors are arrested and charged with crime, usually related to alcohol. Out-of-state clients need guidance on what will happen here and what will happen in their home state. It requires coordination between our state court and DMV and your home state court and DMV. You need to know what will happen with your driver license here and in your home state. You need to defend criminal charges here and coordinate compliance in your home state. 
That's our job. We've represented clients from the majority of states on many matters over many years. We explain the interplay between the laws of our state and the laws of your state. We handle the criminal charges here and tell you how to meet requirements in your state. We attend your court appearances here and help coordinate compliance in your state. You often need never return here for court.
"We smooth out difficulties, relieve stress, correct mistakes, and take up other men's burdens. We make possible the peaceful life for men in a peaceful state."

– J.W. Davis
Back to Top

OSU Student Defense
As Deputy District Attorney in Corvallis for 7 years, I prosecuted hundreds of OSU students for almost every crime. Over the past 16 years, I've defended hundreds of OSU students against all those crimes. I represent OSU students with help from their parents. I've represented most OSU fraternities over the years.
Student trouble is often nothing more than immature decisions or mischief fueled by alcohol. Yesterday those "Animal House" antics were overlooked. Not today. Now youthful indiscretions collide with increasingly intolerant social expectations and stricter police presence. Student mistakes are now charged as crimes that can derail big investments in education and a future career. The goal is to avoid life-altering, negative collateral consequences from an immature act or a night of drunken foolishness.
The single-minded goal for an OSU student is to keep a clean record. Students are our next generation of homeowners and taxpayers. I've negotiated and settled that reality, thousands of times, in Corvallis over the past 23 years. I make deals that fix those things. The key is upfront planning, to contain charges, and craft a solution to avoid conviction and preserve expungement.  
I've represented most of OSU's fraternities over the years. I've also represented Oregon State University professors and students in ASOSU matters.
"The leading rule for the lawyer as for the man of every other calling, is diligence. Leave nothing for tomorrow which can be done today."

– Abraham Lincoln
Back to Top

Collateral Consequences
Criminal conviction often carries a remarkably light sentence; usually a small fine, some community service, and no jail. That's not the point. What really matters are the negative impacts a record of arrest or criminal conviction has on your career. You want to avoid a record of arrest or conviction itself from impacting your career.
An example of collateral consequence is a pre-pharmacy student arrested for possession of a small amount of cocaine. The crime is insignificant, but it has a huge negative impact on a career. 
My job is to focus on avoiding negative collateral consequences immediately. It's done by knowing how charges and laws interrelate. It's accomplished through negotiation and settlement. The goal is for you to avoid a record in the first place or to preserve earliest possible expungement to avoid negative impact to your career.
"I don't want a lawyer to tell me what I can't do; I hire him to tell me how to do what I want to do."

– J.P. Morgan
Back to Top

Expungement
Expungement is the legal process to erase a criminal record. It removes records of arrests and convictions. It's designed to improve career opportunity. Arrests can often be expunged after 6 months. Convictions can often be expunged after 3 years. Expungement depends on facts. My job is to focus on expungement the day you hire me.
"Only lawyers and painters can turn black to white."

– Japanese Proverb
Back to Top
Dan's Bio
Education
Willamette University College of Law, 1988
Juris doctor – High Honors – magna cum laude – 2nd in Class
Law Review
Boise State University, 1985
B.A. Political Science – Honors – cum laude
Admissions
Oregon State Bar, 1988
U.S. District Court of Oregon, 1989
Benton County Bar, 1997
Associations
Pro tem judge Corvallis Municipal Court – Current
Benton County Legal Defense Corporation – Current Member
Benton County Bar Association – Past President
Benton County Habitat for Humanity – Past Board Member
Zonta Club of Corvallis – Past Member
Rotary Club of Corvallis – Past Member
Oregon Hunter and Fisherman – Lifetime Member
Back to Top
Tara's Bio
Tara is the Paralegal and Office Manager.
Education
Brooks College – Long Beach, CA
A.A. Business – Honors
Linn Benton Community College
Emphasis in Criminal Justice
Experience
Oregon Youth Authority 1998 – 2004
Linn County District Attorney's Office 2004 – 2005
Member of Linn County and Benton County Sex Abuse Response Team (S.A.R.T.) for three years
Benton County District Attorney's Office 2005 – 2012
Heilig Misfeldt & Armstrong, LLP
2012 – 2015/2017 – February, 2021
Dan Armstrong Attorney at Law
2021 – Present
Back to Top